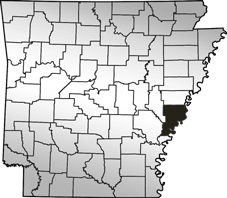 Phillips County
Sheriff's Office
Protection, Service, Trust, and Integrity
Phillips County Sheriff's Office
Protection, Service, Trust, and Integrity
Phillips County is one of the oldest counties in the state of Arkansas, formed on May 1, 1820. I am proud to have been the Sheriff here since January 1, 2013, and it is an honor to serve the citizens of Phillips County.
I hope all of our citizens and visitors to Phillips County will appreciate the rich heritage of this place. The well-known Spanish explorer De Soto arrived here in 1541, and people have been visiting ever since. During the Civil War, the Battle of Helena was fought here on July 4, 1863, with a combined total of approximately 12,000 Union and Confederate soldiers engaged. Some of the earliest known black soldiers in the Civil War enlisted in Helena, the county seat, and many remained on duty here until 1866. The famous author Samuel Clemmons, otherwise known as Mark Twain, found Helena to be one of his favorite places to visit.
Phillips County is also known for the world famous King Biscuit Blues Festival held the second weekend of every October. It is also home to Helena Harbor, one of the newest ports on the Mississippi River and a great place to do business. Phillips County has some of the finest agricultural land in the nation and our farmers are among the best in the world.
Whether you live in Phillips County or come here for business or pleasure, I want you to know my office will always work to improve law and order for all. Please don't hesitate to contact me at any time.
Respectfully,
Neal Byrd